Assoc. Prof. Ts. Dr. Siti Hajar Halili
Head of the Department of Curriculum & Instructional Technology
Universiti Malaya, Malaysia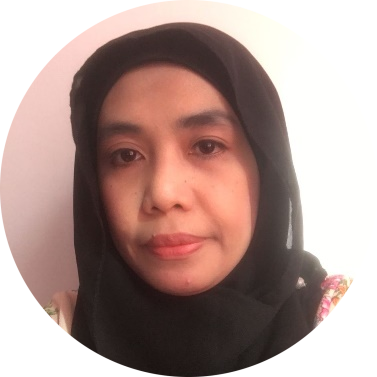 Associate Professor Ts.Dr. Siti Hajar Halili is the Head of the Department of Curriculum & Instructional Technology, Universiti Malaya, Kuala Lumpur. She was formerly with the Research Division, Prime Minister Department, Malaysia. She holds a Degree in Information System Management from the University Technology MARA, a Master's in Educational Technology, and PhD. in Adult Education Technology from the University Sains Malaysia. Her works are published in ISI, SCOPUS, Malaysian and International journals. She has also published books and chapters in books. She has received awards such as the Deans' Award, Best of Presentation Award, Excellent Service Award, Gold Award, The Most Outstanding Reviewer, Appreciation Certificate from Jabatan Pendidikan Selangor, and scholarships from MyBrain15 and USM Fellowship. She has broad experience in teaching and training in Instructional Design & Technology. She serves as Chief Editor of Jurnal Penyelidikan Pendidikan, and article reviewer for several journals and conferences. She is also being appointed as the university open distance learning (ODL) expert, Programme Coordinator for the university ODL and Master of Instructional Technology program, Head of Auditor for the faculty of education, and one of the committee members of the University Malaya Family Research & Development Center. Currently, she is active in research and publishes in Instructional Design & Technology, Open Learning Design & Technology, Instructional System & Technology, Adult Learning, Flipped Learning, Digital Curriculum & Development, Digital Learning in Early Childhood, and Learning Communities.
Dr. Shahzad Ashraf
NFC Institute of Engineering and Technology Multan, Pakistan

SHAHZAD ASHRAF received B.E. degree in Computer Systems Engineering, and M.E. in Communication System and Networks from Mehran Engineering & Technology University, Jamshoro Pakistan in 2004, and 2014 respectively. He secured Ph.D degree from Hohai University Changzhou China in 2020. At present, he associates with NFC Institute of Engineering and Technology Multan, Pakistan. His area of interest includes Wireless sensor communication, Underwater routing, Computer graphics and architecture, Computer Networks, Grid and distributed computing and Computer hardware. He is an active reviewer and member of technical committee of more than 70 renowned international journals and conference proceedings including IEEE and ACM. He is associate editor of more than five renowned international journals.